About Brandi, the Disruptive Librarian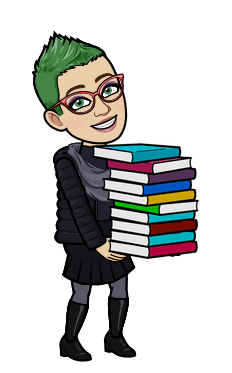 Brandi wants to be a leader in the transformational role of libraries in schools and the power technology brings to learning.
Brandi is currently the Head Librarian at Westland High School, part of South-Western City School District. There she has created and implemented a makerspace; hosts monthly STEAM challenges; collaborates with staff to support multiple literacies and learning modes via book tastings, book trailers, podcasting, breakout rooms, virtual reality, augmented reality and more. She also focuses on the social emotional well-being of her students by building lasting relationships and creating a safe and inviting space to learn and collaborate.
Previously, Brandi was an Integration Librarian at INFOhio, Ohio's PreK-12 Digital Library. As an Integration Librarian (ILibrarian), Brandi's main focuses were on the information literacies (including media, visual, technological, textual, and digital literacies), making and makerspaces, technology integration, tech skills for online testing, and open educational resources.
Brandi has been a high school English teacher and theater director, middle school library media specialist, and an elementary school library media specialist.
Brandi is a passionate and connected educator who loves all things Google and Apple and is always looking for new tech tools to try.
Brandi currently serves as the Vice President for the Ohio Educational Library Media Association (OELMA). She was awarded the OELMA Information Technology Innovation Award in 2018 for her work with students and staff using virtual reality.
Brandi is a certified Apple Teacher.
Contact Brandi at disruptive.librarian@gmail.com
Professional Affiliations & Organizations
American Association of School Librarians (AASL) – June 2011 to Present
American Library Association (ALA) – June 2011 to Present
Association for Library Service to Children (ALSC) – June 2011 to Present
International Literacy Association (ILA) – October 2015 to Present
Ohio Council of Teachers of English Language Arts (OCTELA) – January 2008 to Present

PRESLM State Coordinator – 2013 to February 2019
Library Liaison – 2014 to December 2018

Ohio Educational Library Media Association (OELMA) – June 2011 to Present

Central Regional Director – December 2014 to January 2017
Director of Communications – January 2017 to August 2018
Vice President – August 2018 – Present

Ohio Library Council (OLC) – March 2012 to Present
Young Adult Library Services Association (YALSA) – June 2011 to Present
Certified Apple Teacher – November 2016 to Presen