#ReadFemale: Featuring Female Authors & Female Characters
The future is female, so I try to feature powerful women and strong female characters whenever I can. In fact, students looking for strong female characters is something that is often requested when my students ask for book recommendations.
What better way to celebrate than by using social media to feature female authors and their books during the month of March for Women's History Month?
The #ReadFemale Social Media Campaign
I came up with this idea after I saw a librarian post #ReadBlack on their Instagram featuring Black authors during the month of February. (See my post about #ReadBlack here.) When that campaign was successful, I thought why not do something similar to honor the amazing female authors in young adult literature? Thus, #ReadFemale was born.
Last year, I put photos of the authors on the social media image along with as many of their books as I could fit into the Instagram-sized square offered on Canva. (More on how Canva has saved me in a later post). This year I plan to do the exact same thing but with different authors.
In my Instagram posts, I tag the author so students can see who they are and follow them if interested. Last year, I had a couple of authors reply with a "thanks for the shout-out" message, and students were crowing about how authors they knew were responding to their library Instagram. It was awesome to see!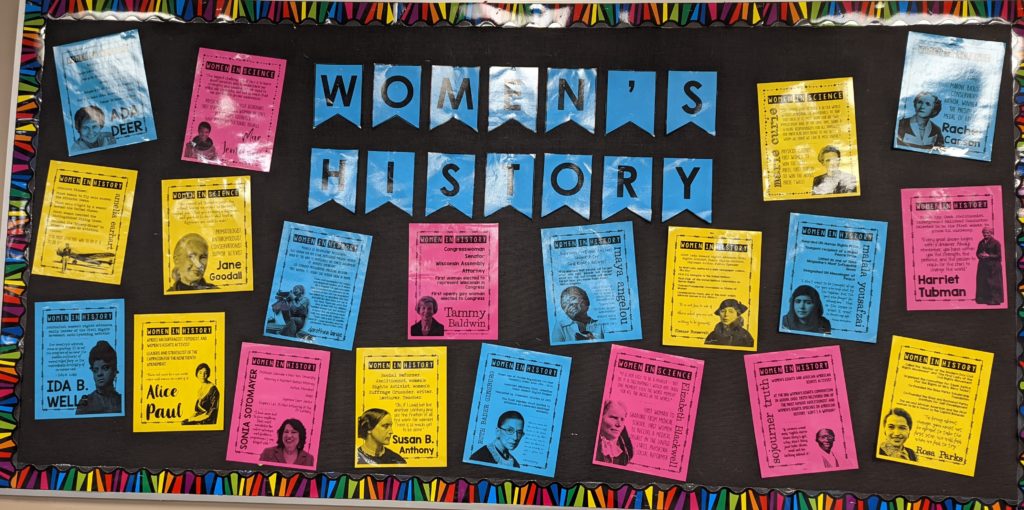 This campaign pairs with a Women in History bulletin board that I do with not-so-well-known powerful women such as Maya Lin, Julia Child, and Grace Hopper. I feel like we constantly feature the same women this month and want my students to know there are others who have (and are) paving the way.
Picking #ReadFemale Authors
So how do I pick the authors? There are so many amazing female authors out there!
Well, I try to pick a mix of new up-and-coming authors with a combination of authors who have many books published. I also use a combination of white, BIPOC, and LGBTQIAP+ authors. Picking from different genres is important to me. My primary focus isn't on only one kind of author. I also have authors that my students know and many that my students don't know – to try and encourage them to come to the library and check out those books.
A tip: if you are using LGBTQIAP+ authors, be sure to check that they identify as female before posting. If not, you can insult the author and also bring negative PR to your account and even school.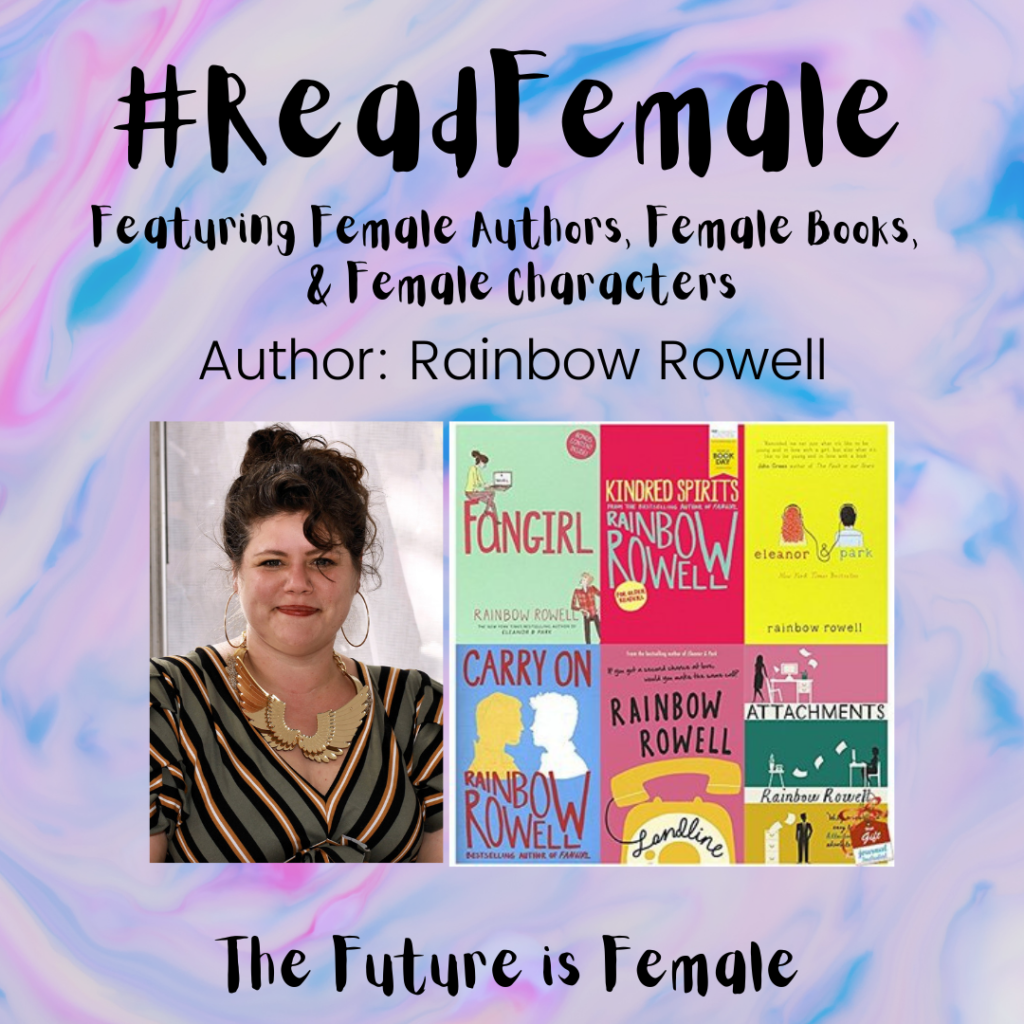 The list of authors I have used or will be using this year are:
Richelle Mead
Ruta Sepetys
Holly Black
Marie Le
Felicia Day
Tahereh Mafi
Marjane Satrapi
Justina Ireland
Victoria Aveyard
Karen McManus
Tomi Adeyemi
Stephanie Garber
Kelly Yang
Mindy McGinnis
Brandy Colbert
Samira Ahmed
Leigh Bardugo
Colleen Hoover
Roshani Chokshi
Ann Brashares
Natasha Friend
Rainbow Rowell
Melissa de la Cruz
Elizabeth Acevedo
Marissa Meyer
Nicole Yoon
Tahereh Mafi
Jenny Han
E.K. Johnston
Kathleen Glasgow
Kami Garcia
Nova Ren Suma
Samira Ahmed
Julie Murphy
Marie Lu
Jennifer Armentrout
Tiffany D. Jackson
Nic Stone
Angie Thomas
Amie Kaufman
Cinda Williams Chima
Libba Bray
Angela Johnson
Kristin Cast
Lauren Kate
Alexandra Bracken
Roshani Chokshi
Colleen Hoover
Leigh Bardugo
Impact of #ReadFemale
I've noticed that by featuring women authors, many more students come into the library to see what we have by that author along with the other female authors we have. It really helps boost circulation. This just shows that anyone can fall in love with strong, female characters – no matter what gender you are.
How do you feature powerful women in your collection?